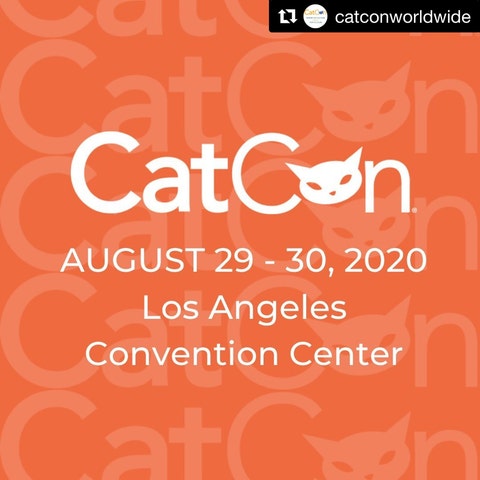 Aug 29 - Aug 30
CATCON2020
The biggest cat-centric pop culture event in the world!!!!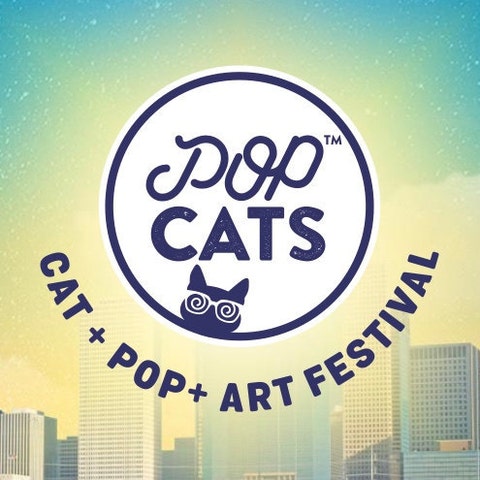 Oct 3 - Oct 4
POP! Cats
POP Cats™ is a fun-packed festival fueled by the spirit of cats, pop, and art! You'll love the cat playgrounds; artists; music; photo ops; artisans; brands; workshops; influencers; cat adoptions; and more! A portion of profits benefits participating cat organizations.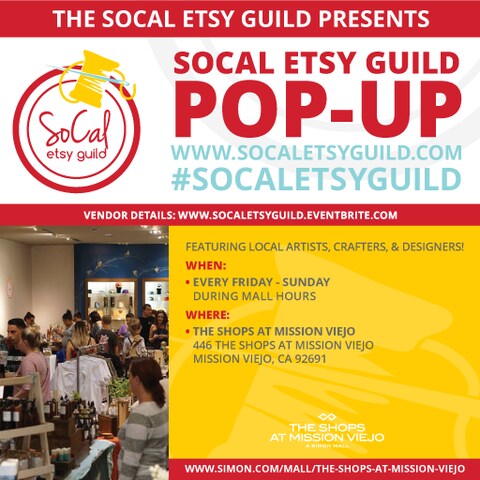 Dec 23 - Dec 23
Mission Viejo Etsy Pop-Up

Jun 29 - Jun 30
CATCON 2019- Booth 723
Come Join Us for a catcentric weekend!! Booth 723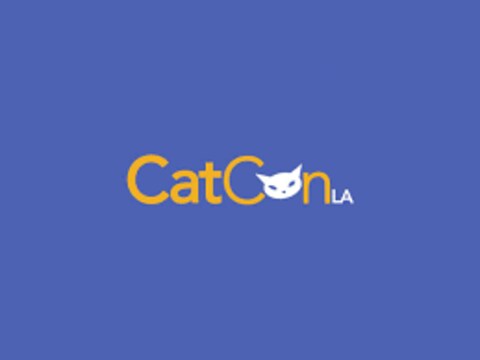 Aug 4 - Aug 5
CatCon 2018
Come gather with all your fellow cat ladies and cat men!!!
Dec 30 - Dec 30
Mission Viejo Pop Up
Located on the first floor near Forever 21 and Chicos.
Dec 16
Horton Plaza Etsy Pop-up
Dec 3
Environmental Nature Center Artisan Market
The holidays are here and you have a chance to be a positive part of the local economy! Visit the Environmental Nature Center and walk the trails to shop for handmade gifts from local artisans offering a variety of eco-friendly, sustainable, arts and crafts. Your friends and family will love that you cared enough about them to think about their planet when you purchased their unique gift. You'll love spending the day in Nature instead of a shopping mall! $2 entry fee goes directly to our envir
Nov 18
Horton Plaza Park Etsy Pop-up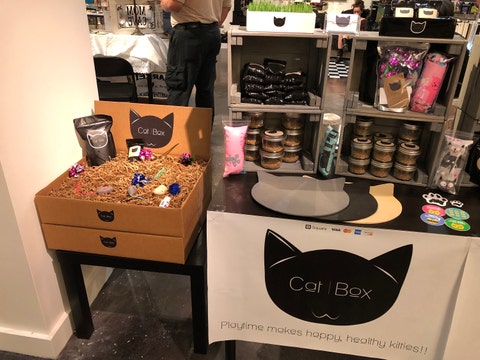 Nov 4 - Nov 4
Etsy Pop-Up
Located near Forever 21 and across from Chicos. On the first floor. Come on down, say hi and peruse some great hand made items.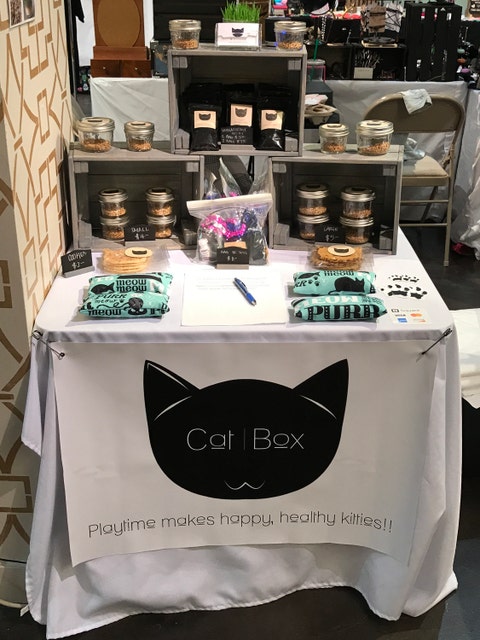 Oct 28
Etsy Pop-Up Horton Plaza San Diego
Join us for a fun vendor village brought to you by Etsy!!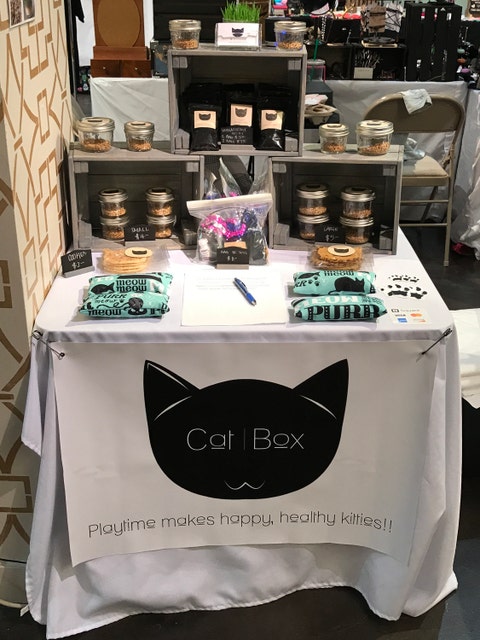 Oct 21
Etsy Pop-Up Mission Viejo
Join us for a fun vendor village brought to you by Etsy!!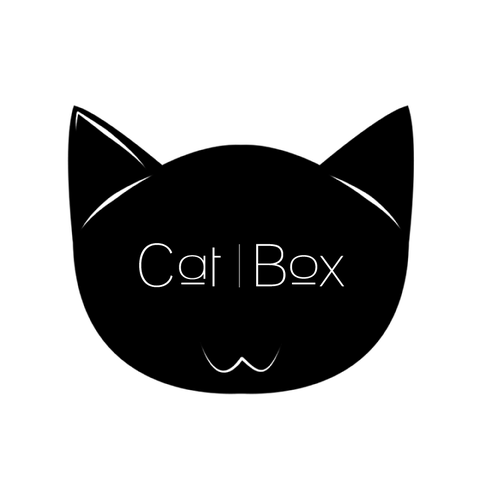 Aug 19
Horton Plaza- Etsy Vendor Village
All vendors will be located directly in the center of the ampitheater of Horton Plaza Park. This is a street and parking lot visible location. Vendor area has pre existing traffic walking through. It is a flow space with traffic generated from all sides. Horton Plaza Park is located next to Westfield Horton Plaza and is surrounded by popular restaurants, hotels, and tourist attractions. It has direct street access and visibility from the dowtown San Diego Gas Lap District.
Jul 28 - Jul 30
SoCal Etsy Guild Vendor Village
SoCal Etsy Guild Pop Up at The Shops at Mission Viejo Join us for an amazing weekend of handmade fun! Live Art, Local Designers, Handmade Vendors, and Much More The SoCal Etsy Guild will be taking over an entire inline store space for a very special shopping experience The SoCal Etsy Guild Pop Up will be located on the first level across from Chicos near Forever 21 and Nordstroms Friday Hours 10am to 9pm Saturday Hours 10am to to 9pm Sunday Hours 11am to 7pm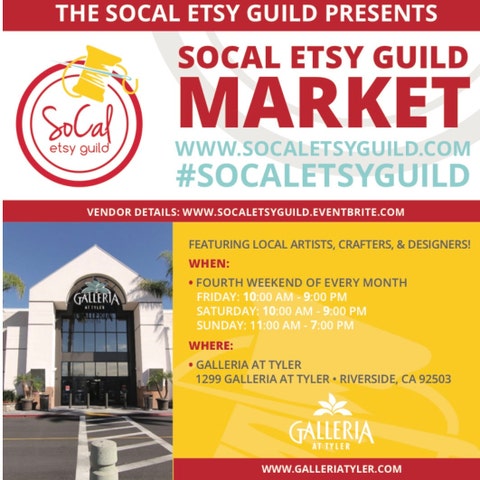 Jun 24
SoCal Etsy Guild- Vendor Village
Come join us and 20+ vendors for this special Saturday event! All the vendors are shops from Etsy, you can come see in person the items the they have for sale and purchase anything you may be interested in.